Flora
Part 24
The road to town
July 24 was not a good day for taking pictures. It was overcast and foggy. The mosquitoes were very hungry. I found some colorful flowers in front of the Catholic Church.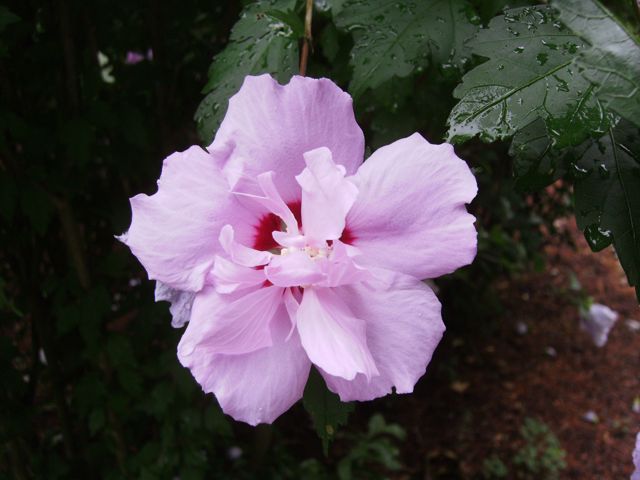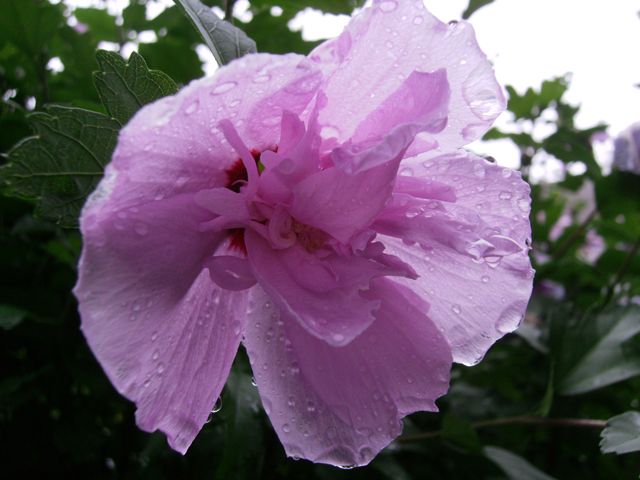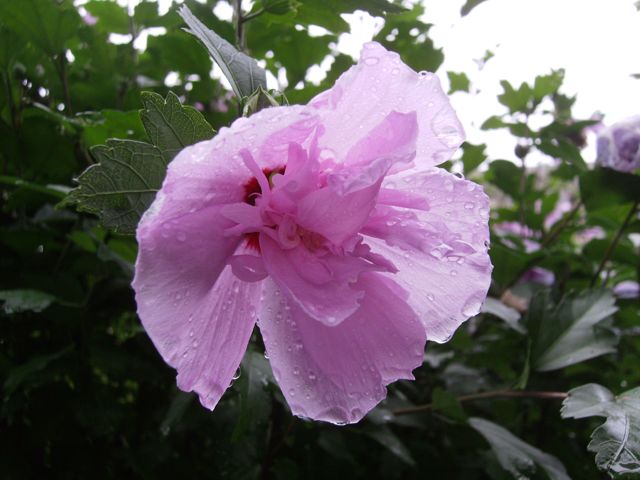 Then I found some fungus growing in the bird sanctuary.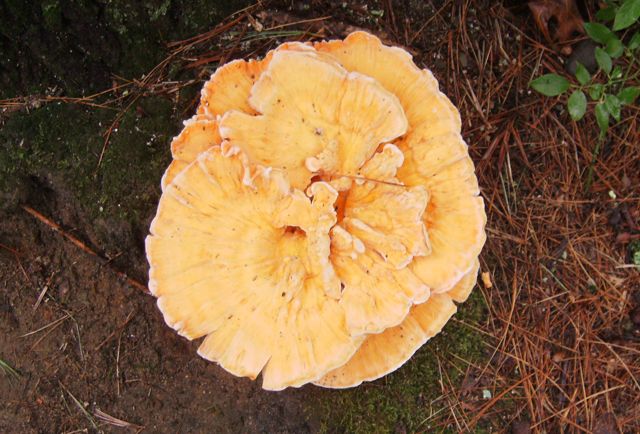 There were a couple of ducks in the swamp. The purple flowers are just so beautiful. I wonder if these were the same ducks I saw a few weeks ago.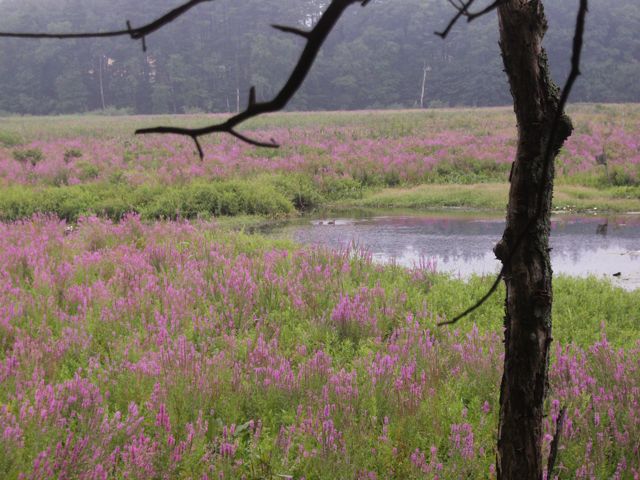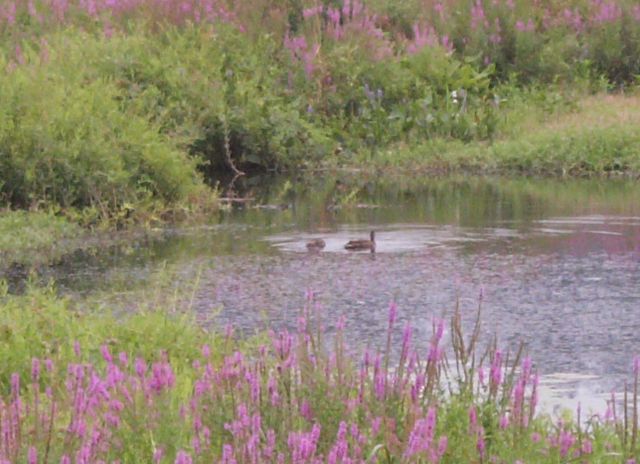 As I walked beside the railroad tracks, I found a shrub on a nearby lawn.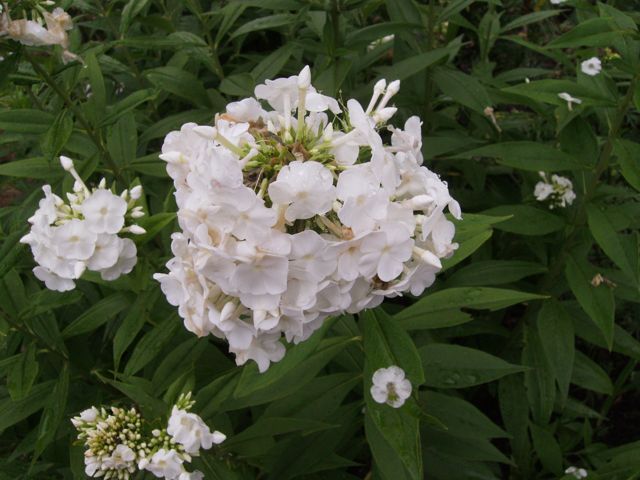 This small flower was growing wild.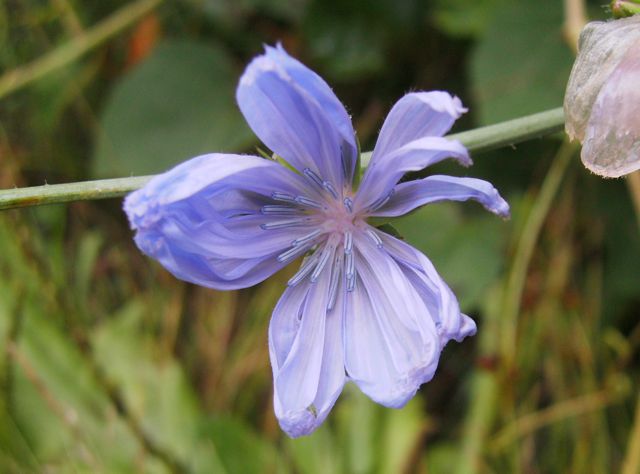 One of my favorite flowers is the touch-me-not. I will get some side photos later.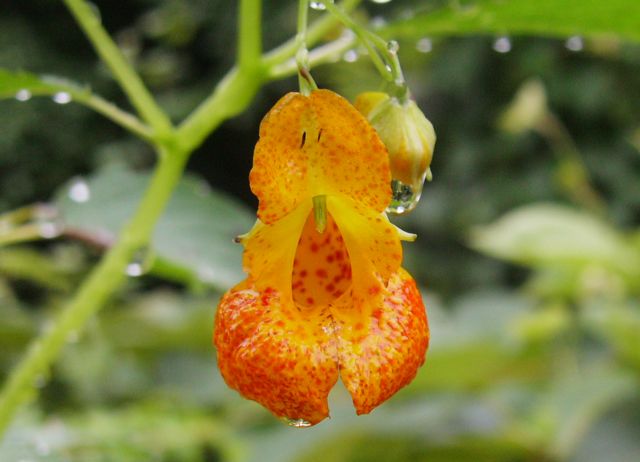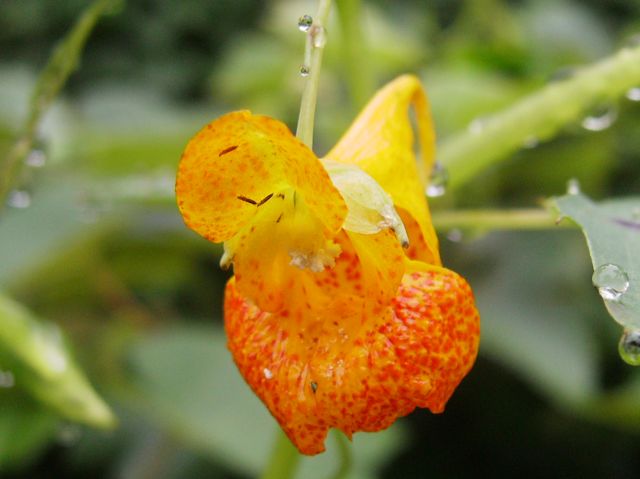 On the left of the photo is the seed pod. When it is ripe, and somebody touches it, it explodes!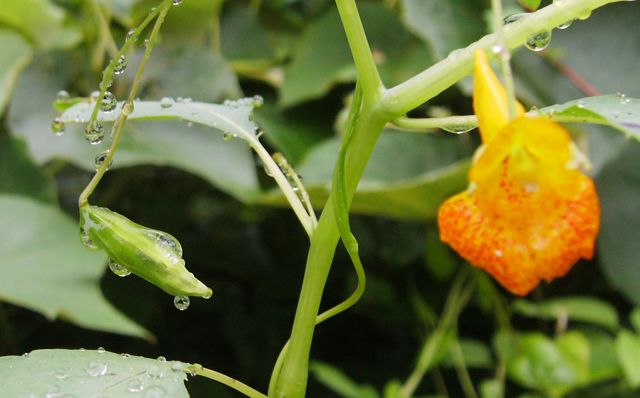 About an hour after returning home, the sun came out.