Pictures of a storm
Part 3
October 30, 2011 was an epic storm. Although the snow was only about ten inches, it was heavy, wet snow that overwhelmed the oak trees that still had all of their leaves. The result was that millions of oak trees were destroyed. Some oak trees crashed on power lines and left people without power throughout New England, New York and New Jersey. These pictures are displayed in the order in which they were taken.
This picture is my driveway.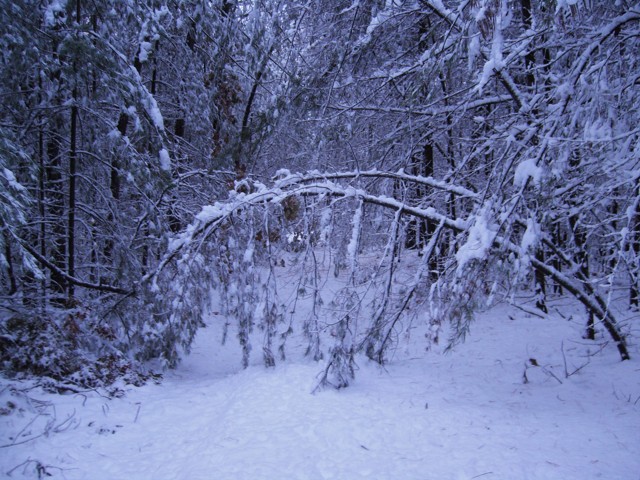 These pictures are trees across the power lines. The transformer on the pole was destroyed.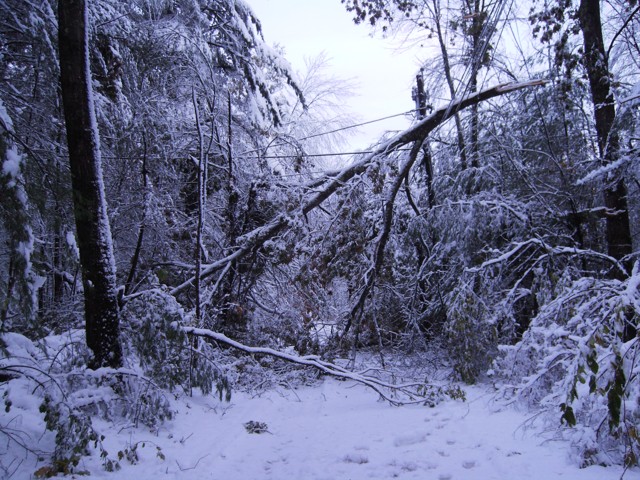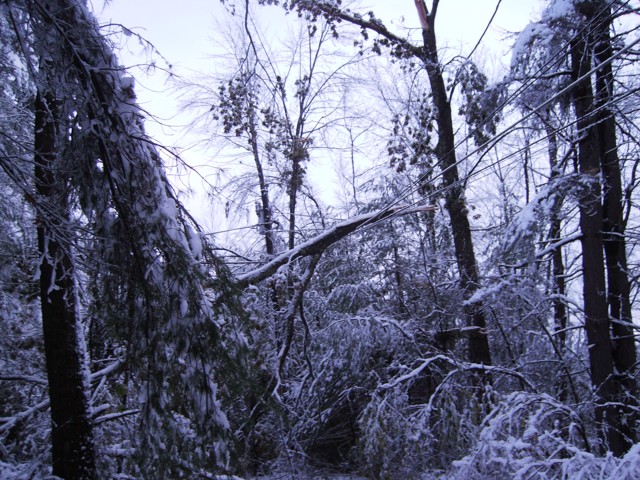 My pond.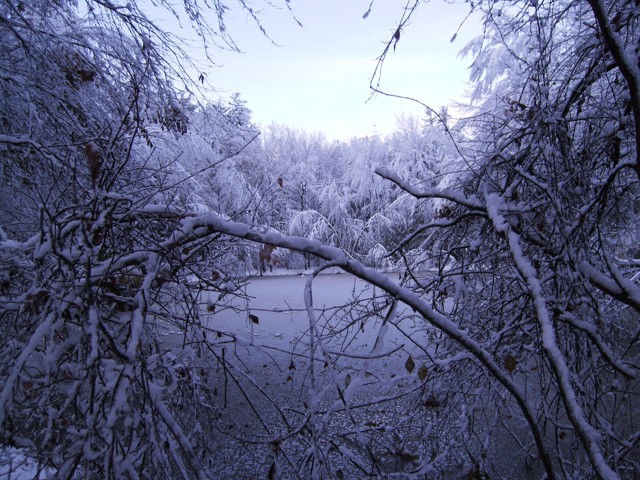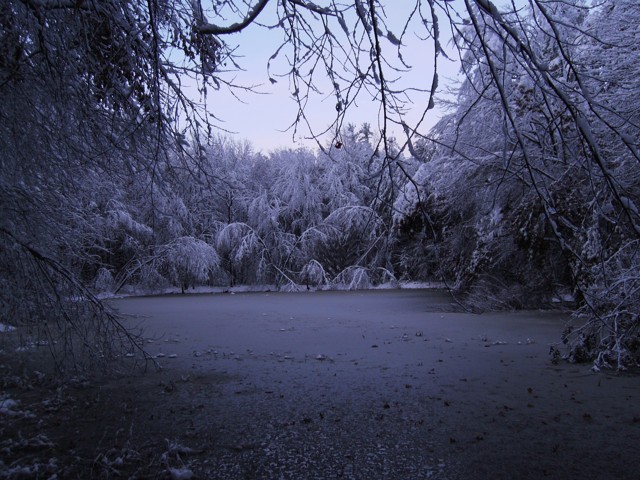 A bushy tree.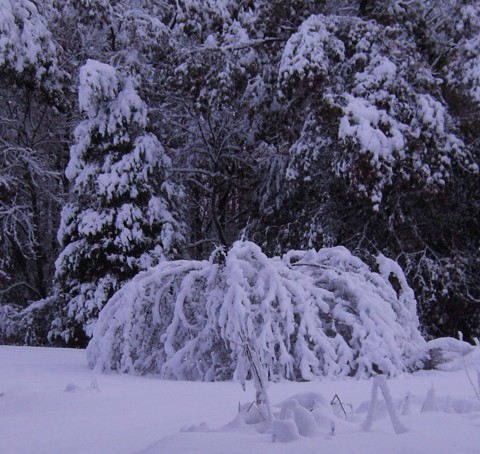 Pine trees held up, barely.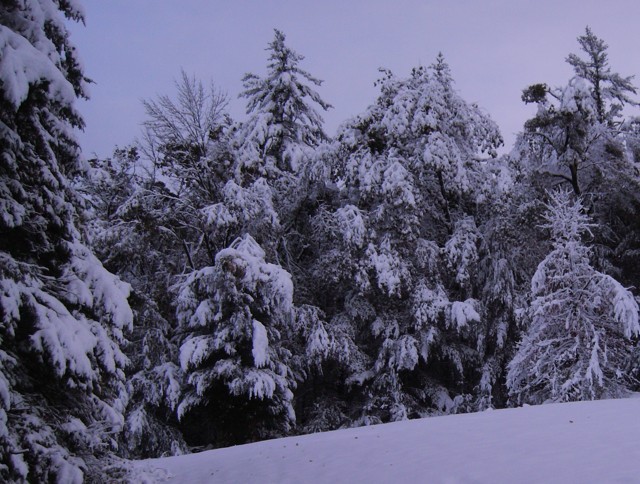 Lilac bushes.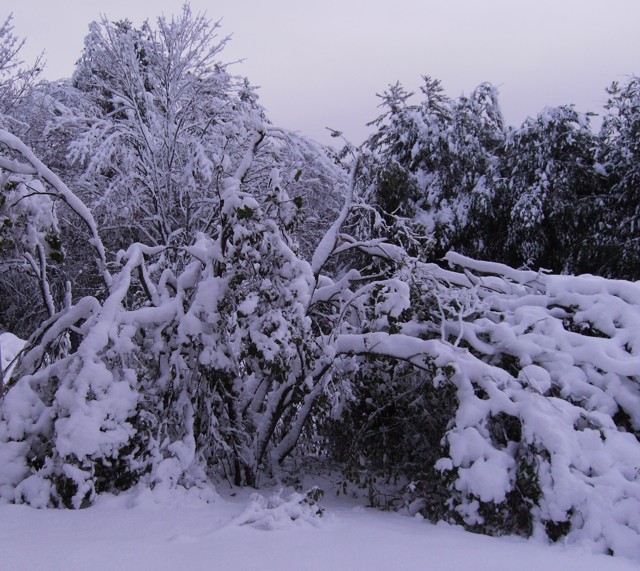 A choke cherry bush.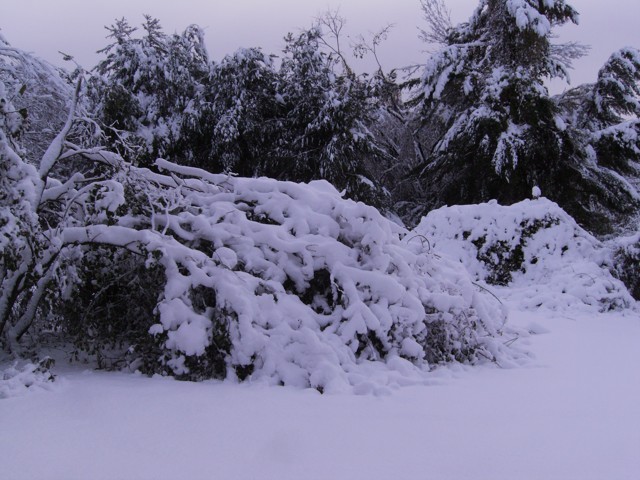 The power lines, a little later.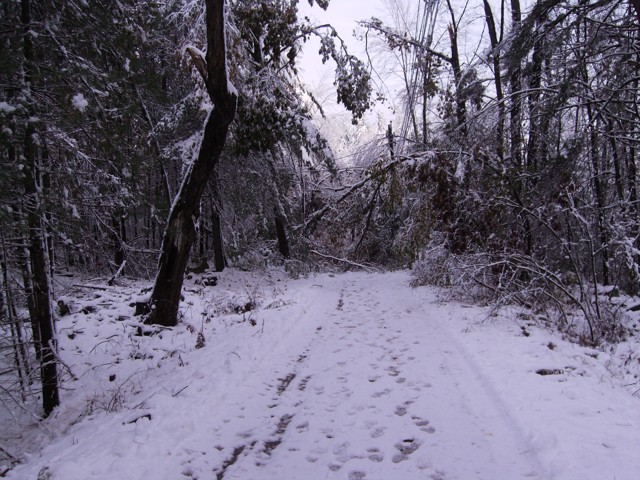 My pond, a little later.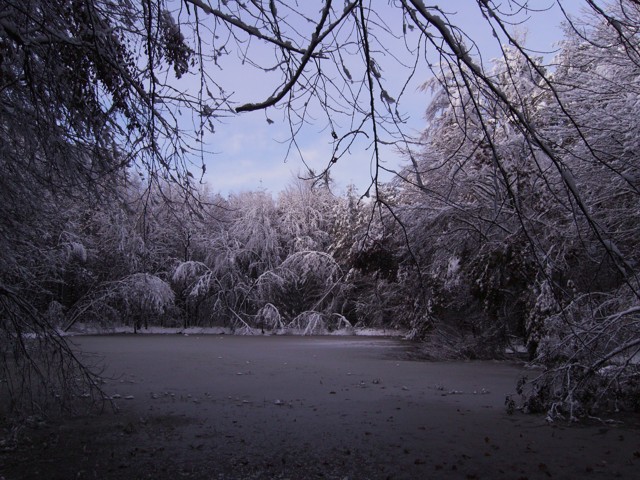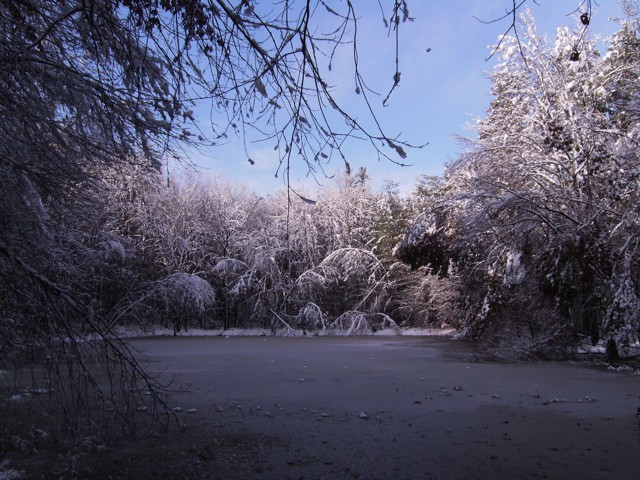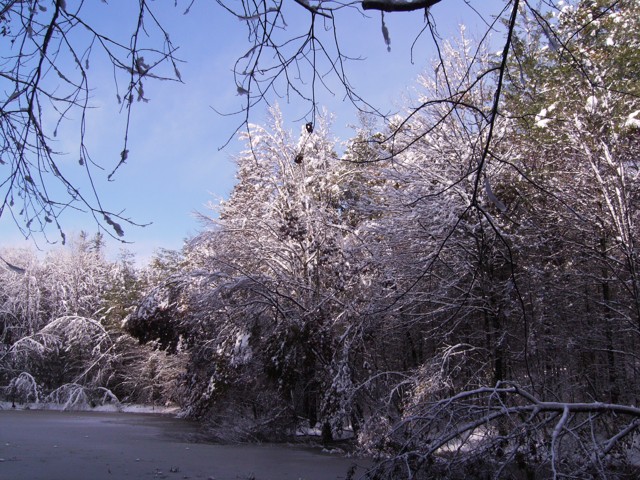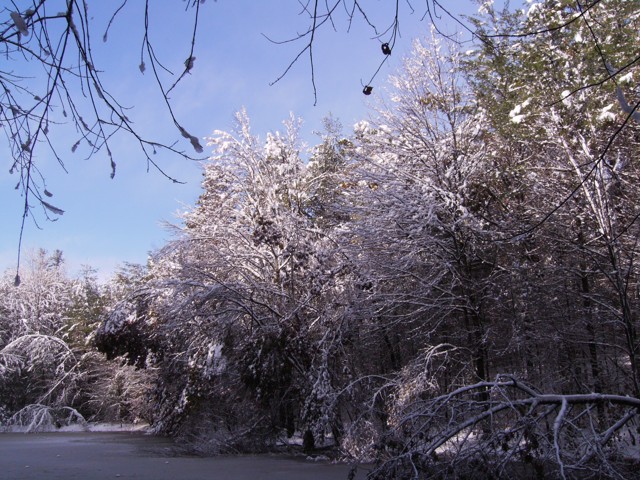 The beaver pond.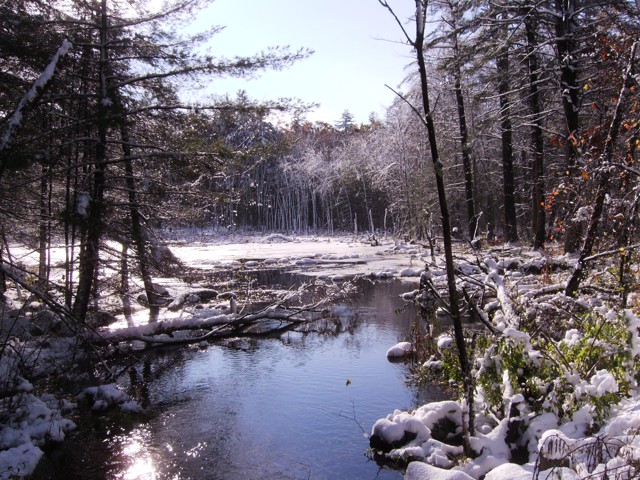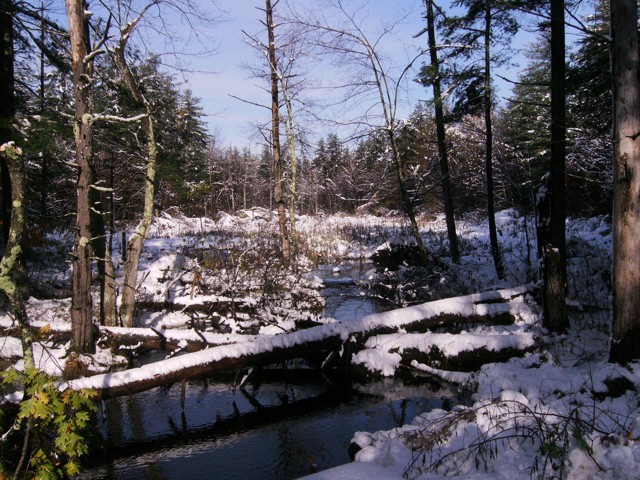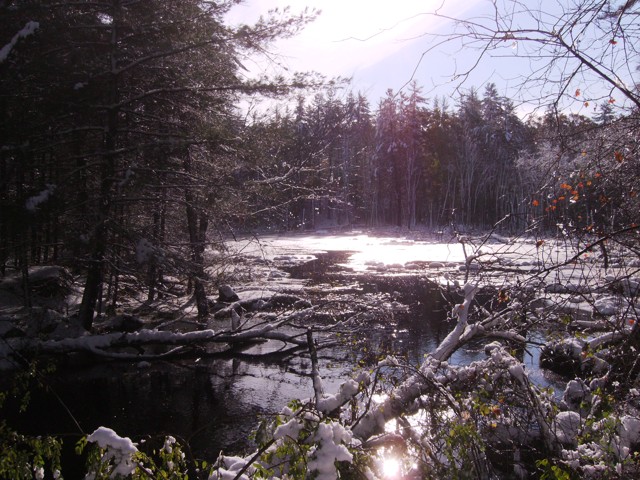 October 31, 2011 at the old railroad grade. Notice the fallen trees in the distance.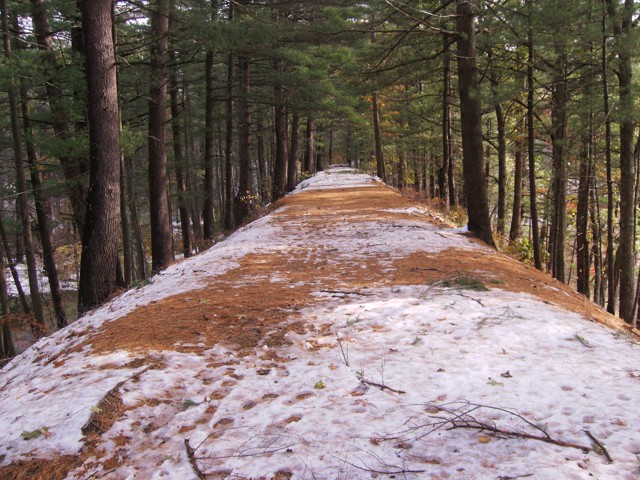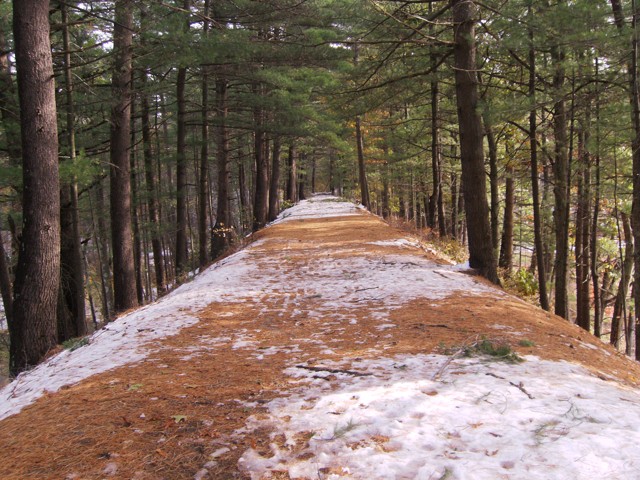 The power lines along the old trolley line. The top wires are about 26 kV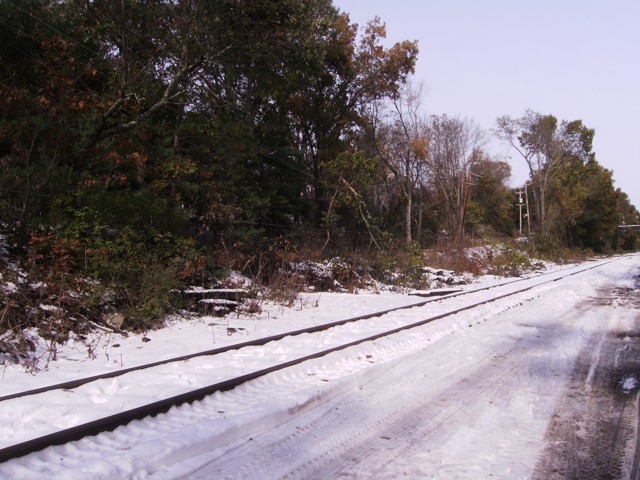 A closeup.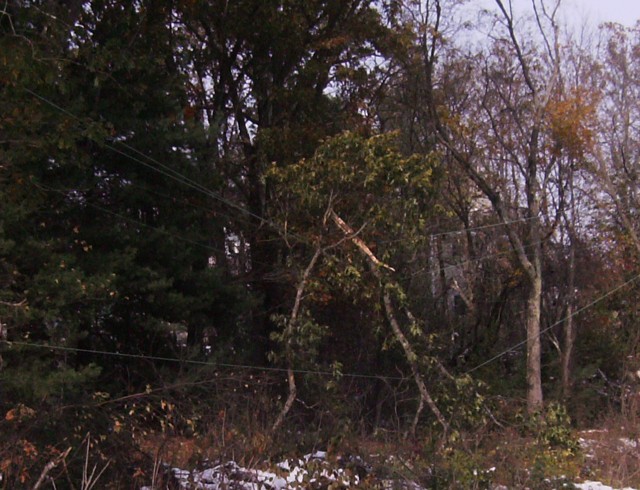 Notice the line almost on the ground.