My writing!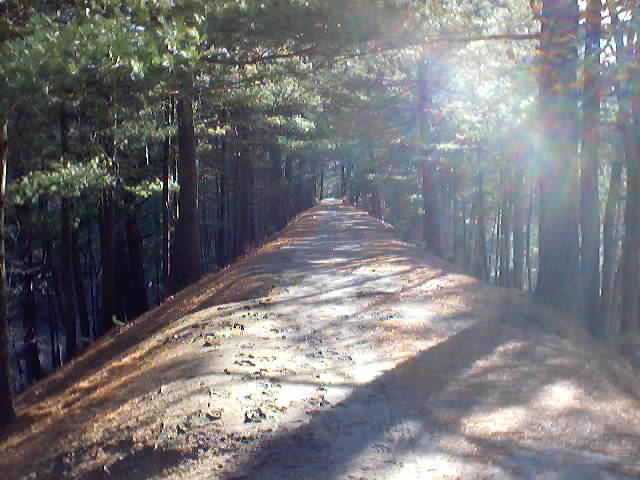 The path not taken
Writing stories is one of the ways that I express myself. I can paint a picture with words as well as by photographs. My writing tells who I am and what is important to me. I wrote them to disprove the wicked tales that have been told about me by the evil lawyers who persecute the innocent. Below are some short stories that I hope will provoke and inspire.
At the bottom of the page is my novel. I consider this a great achievement in my life, despite that nobody seems to like it. I like it, and that is important to me.
Last summer, I entered a writing contest by an electronics magazine. It was for the Halloween edition and they wanted something entertaining and in the spirit of the season. They were looking for something technical and humorous. I remembered how I repaired a radio station's transmitter that had been destroyed in a flood. I literally brought it back to life. I recounted my story with a parody of the Shelly novel Frankenstein.
The publisher liked it and I won the contest!
Frankenstein's Fix: The Winners Announced! | EE Times
The story can be found at:
Frankenstein's Fix: The Haunted Radio Station | EE Times
Now, I can honestly call myself an award-winning writer!!
---
I have written a story dedicated to the men and women who have served in the Armed Forces. It is entitled "Memorial Day."
---
This is a true story about a man who dodged a bullet.
---
Some of my visits to the quarries on Snake Meadow Hill have prompted me to write a short story.
---
I like trees and sometimes have an affection for big old trees. Here are a couple of stories about trees.
An Ugly Old Tree and the Old Maple Tree
---
Poor little Robert! His parents took away his night light. It was not a good night.
---
There are houses that you should stay away from! And don't ever turn your back on a mirror.
---
A spooky little story, based upon a true story.
---
Now for a comedy/parody about a man stranded on a deserted island.
---
Several years ago, I felt lonely and depressed, so I decided that instead of watching television, I would write a novel. It gave me a great deal of pleasure inventing people and subjecting them to life's trials and pleasures. When I finished the story, I was very pleased with the story. Not only had it brought me great pleasure to write but I felt that I had accomplished something significant.
The story is about a house in northern New England and the various people who live in it during a period of over a century. Some people find happiness and others sadness. If you like it, please let me know and pass along the address.
Tales from a Haunted House - Table of Contents
---
My recent novel is a haunting love story. It is twenty-one chapters long, but the chapters are short. I think that it is better than my first novel, but you be the judge! If my writing is as good as I hope, this is a story that you will never forget.
The Last Summer - Table of Contents
---
I hope that you enjoy this site. Please send any comments to j1rzk@comcast.net

All material on this site is copyright © 2000-2013 by Frank Karkota. The material may not be copied or used without permission. All rights reserved.