Wildlife
Part 26
August 20, 2011 I got my first picture of a song bird near the town beach. It is a cardinal. It is not a great picture!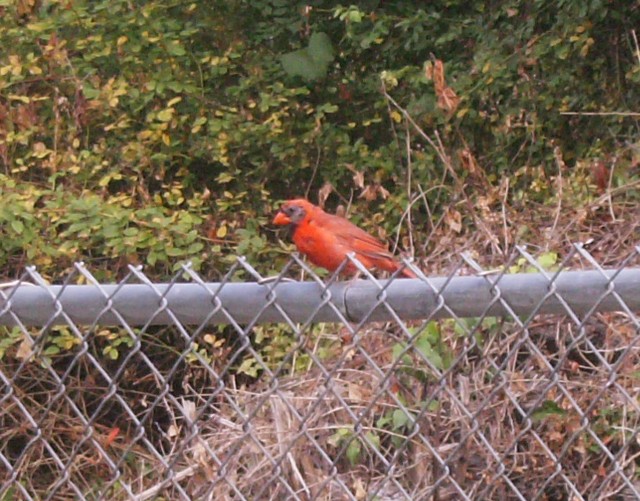 And geese near the school.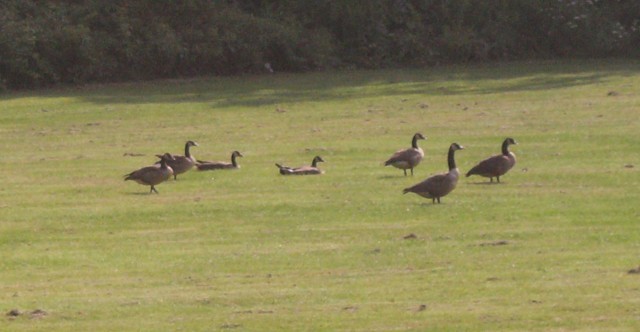 The next few pictures are strange. Moths hide from the sun during the day. This moth found a morning primrose an excellent place to hide. It stayed in the blossom all day and it was still in the blossom at sunset when the flower folded for the evening.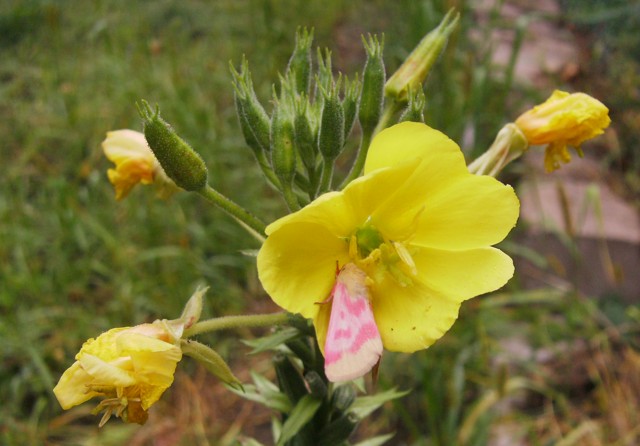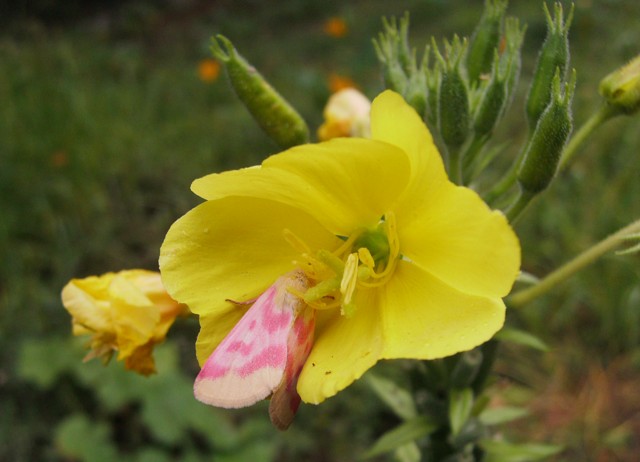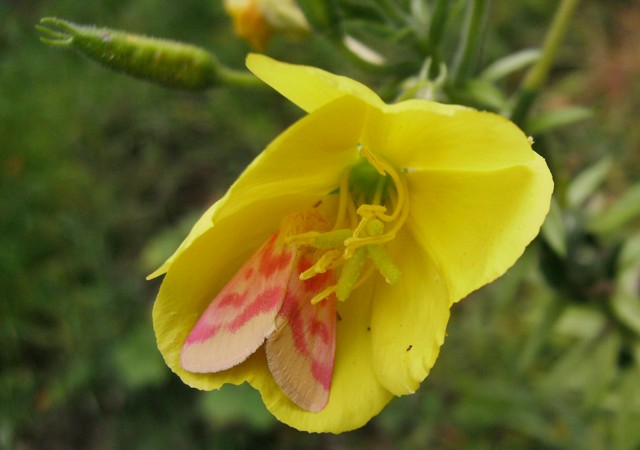 Ladybugs!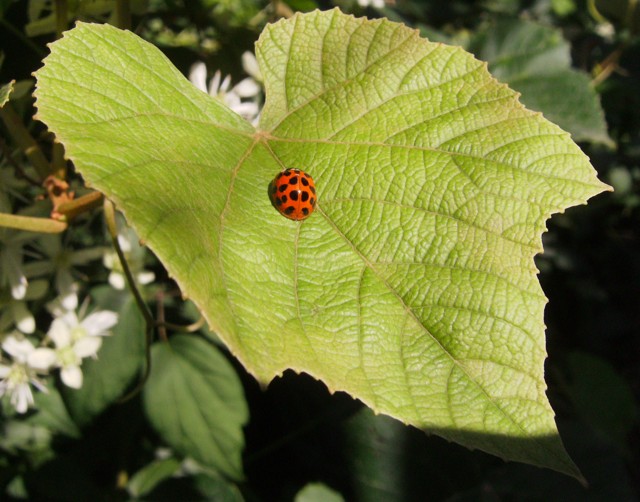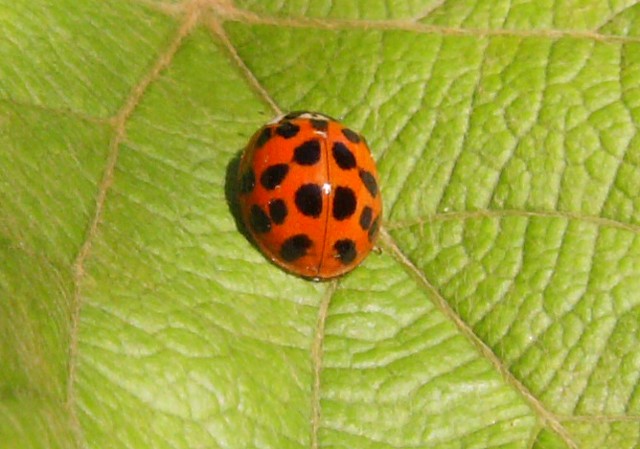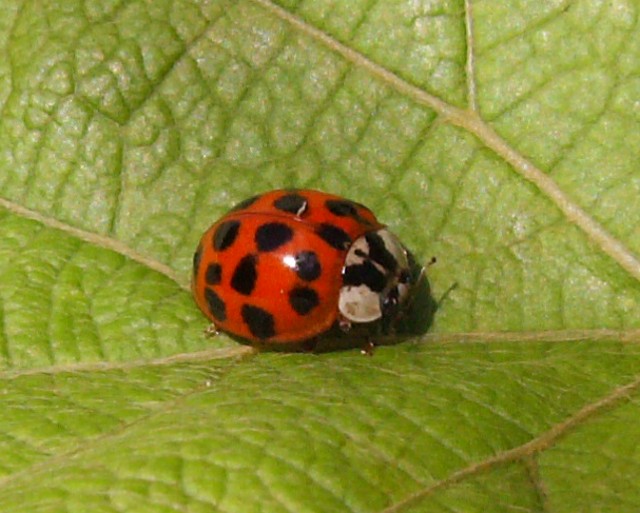 Trying to hide?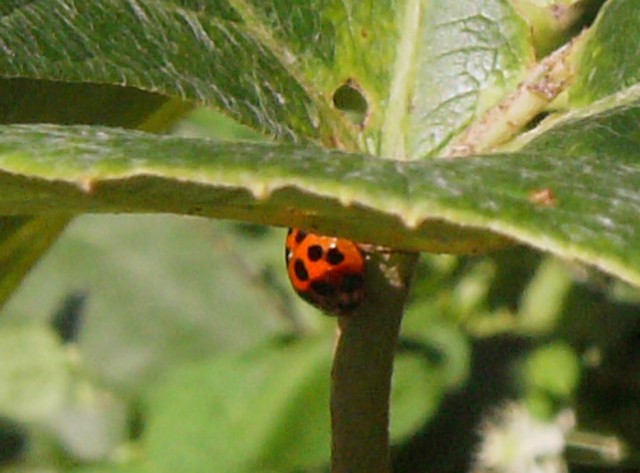 Bees pollinating the flowers.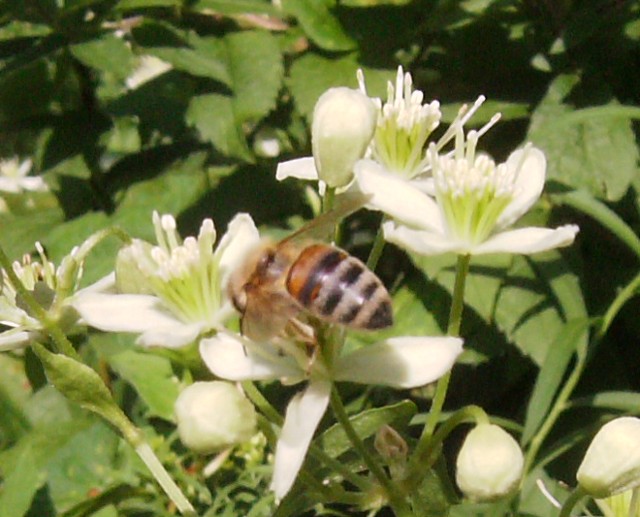 The geese a few hundred feet from the school.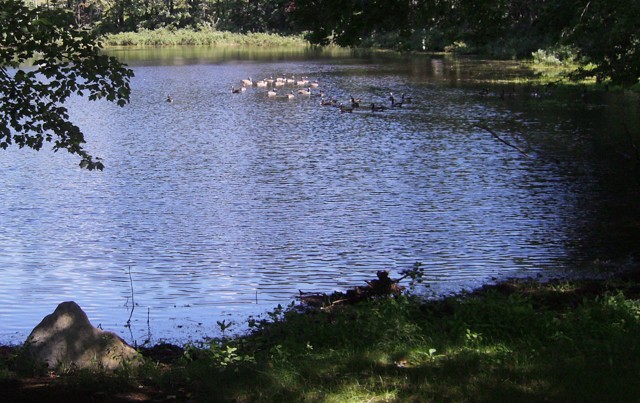 A little frog in a little (muddy) pond.