Wildlife
Part 31
The ducks are back! The ducks are in both the beaver pond and my pond. The two pictures below are wood ducks in the beaver pond. These are the only two pictures that I was able to take. They have moved on to other waters.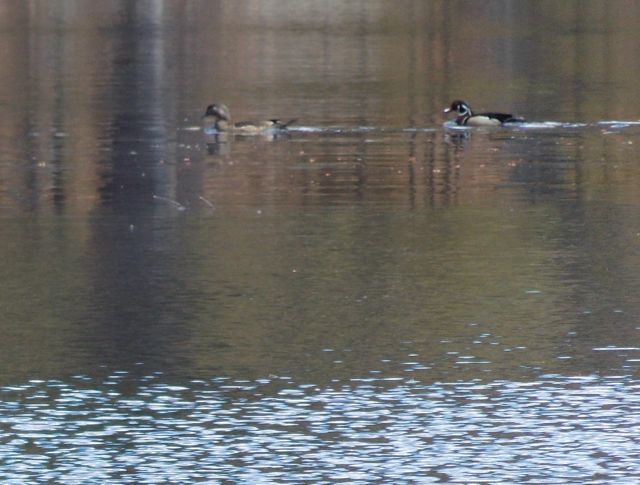 These are the mallard ducks in my pond. They are very shy and difficult to photograph.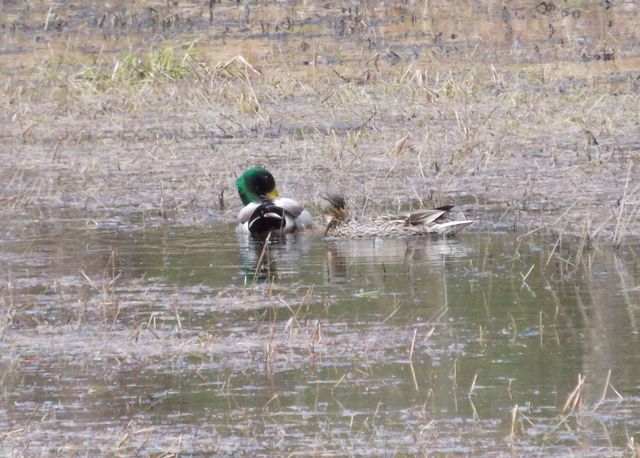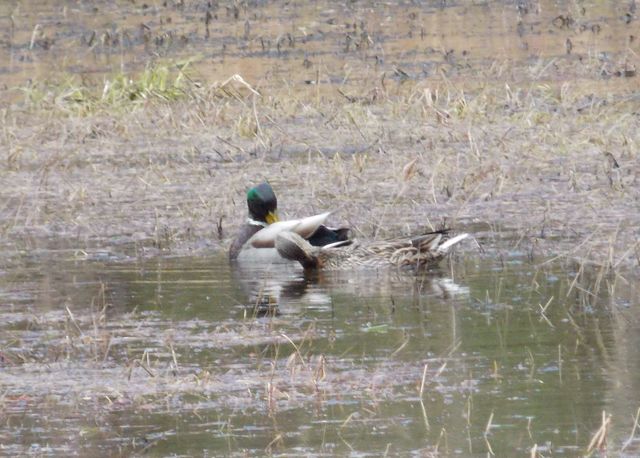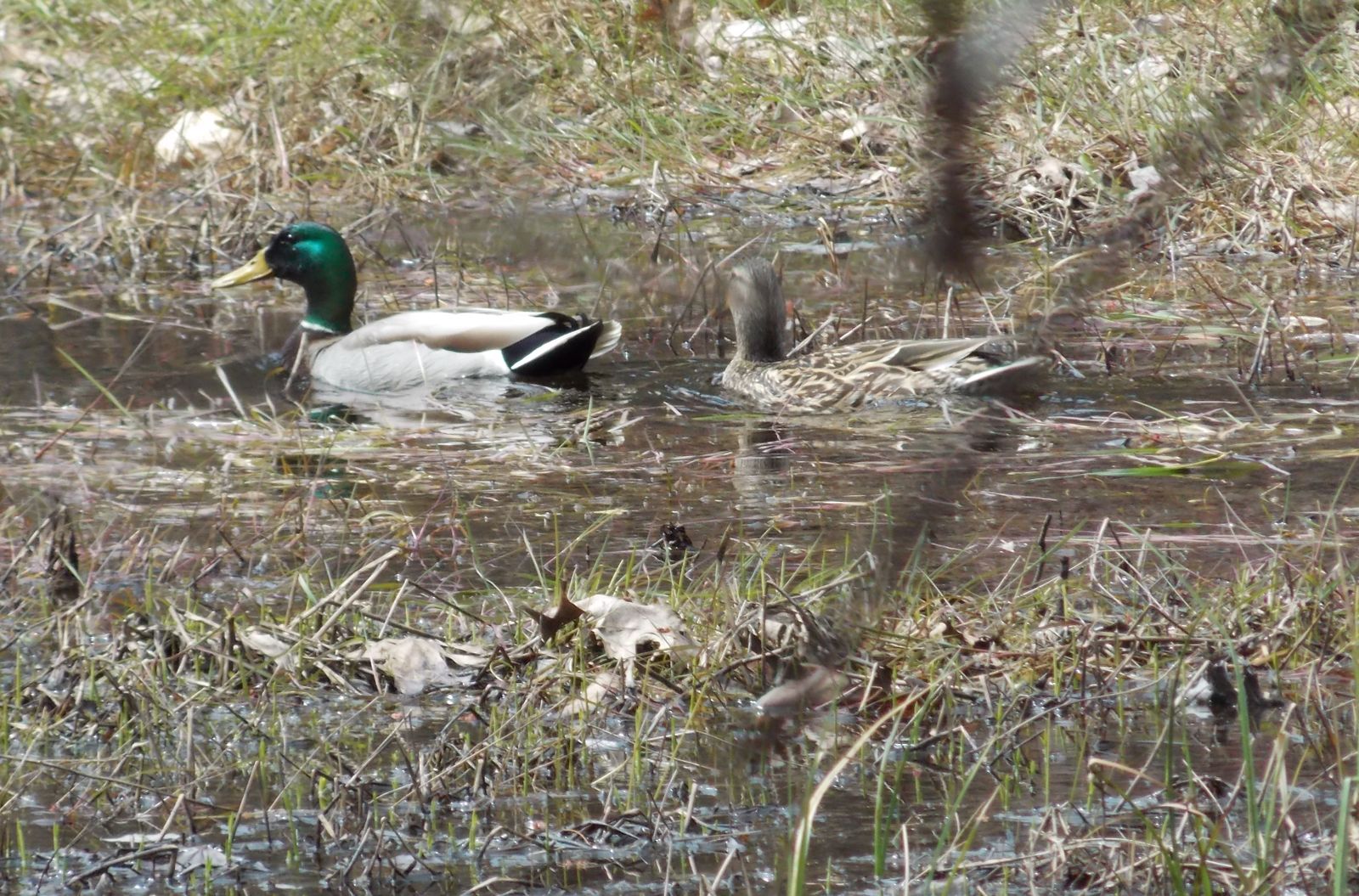 These two pictures were taken in the beaver pond. I am not sure if these are the same two ducks.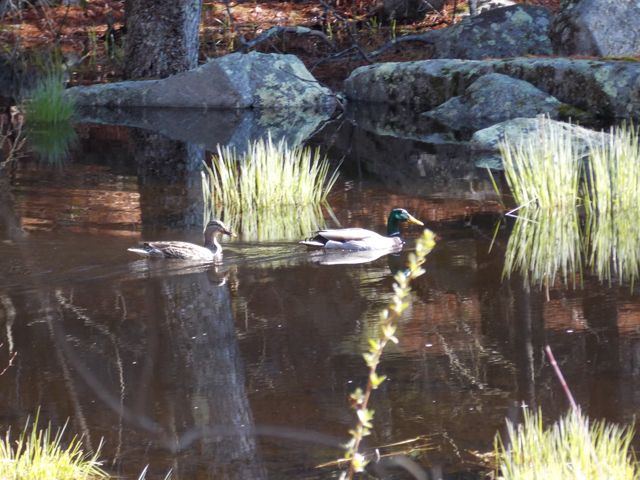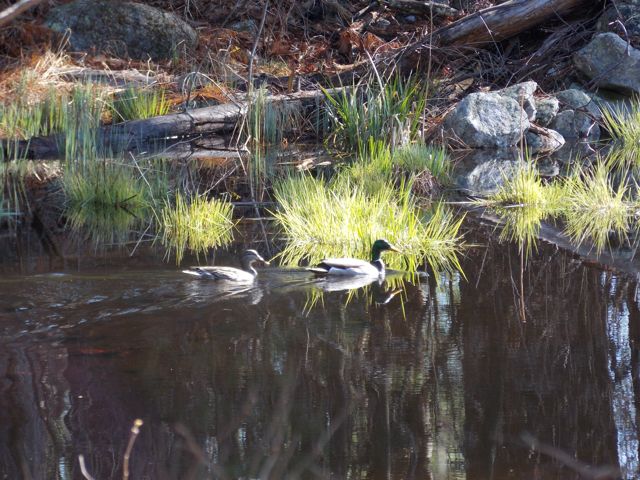 Back to my pond. The male is on the left and the female is on the right. The shiny object behind the female, I suspect, is a turtle.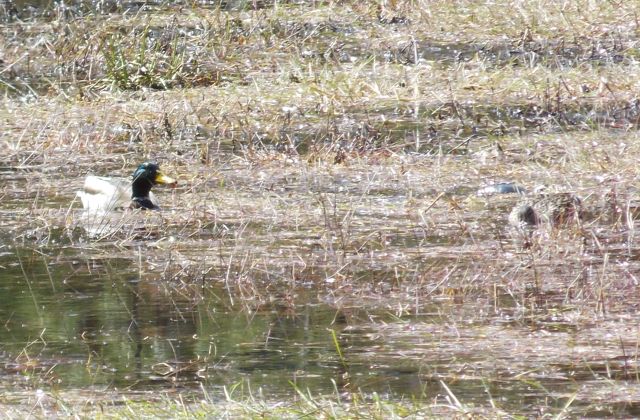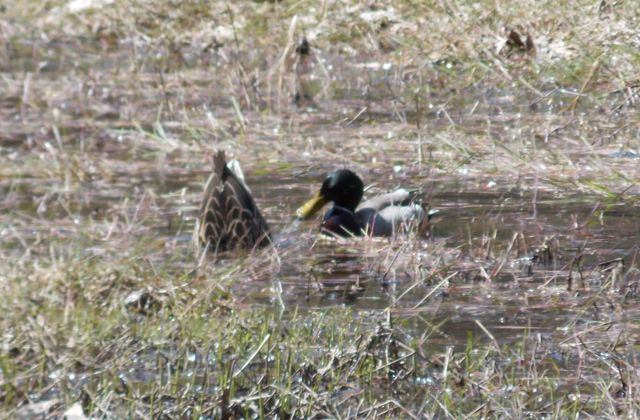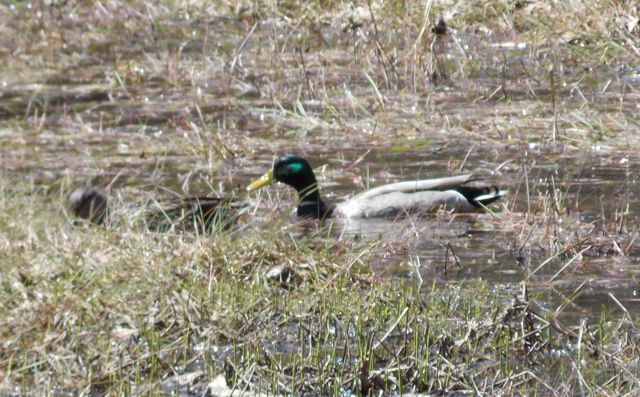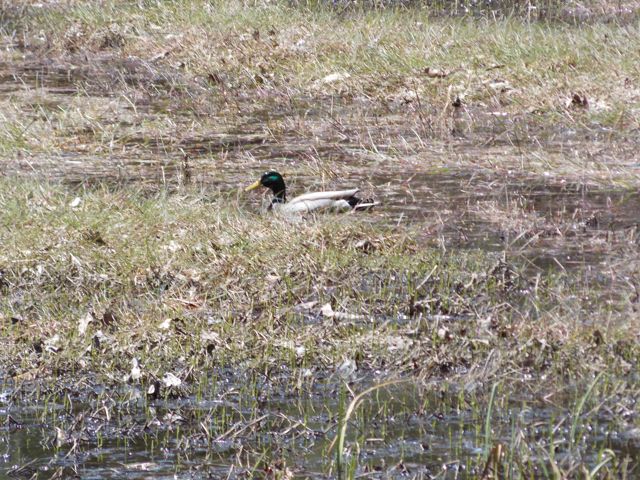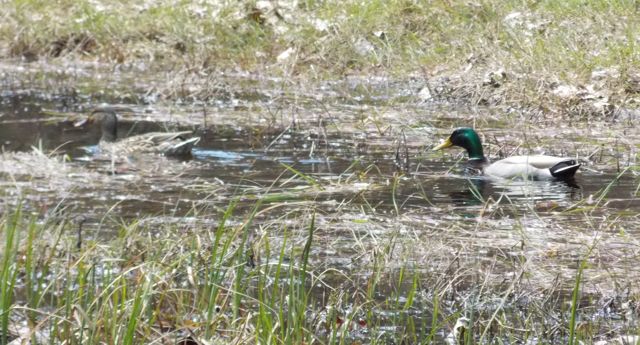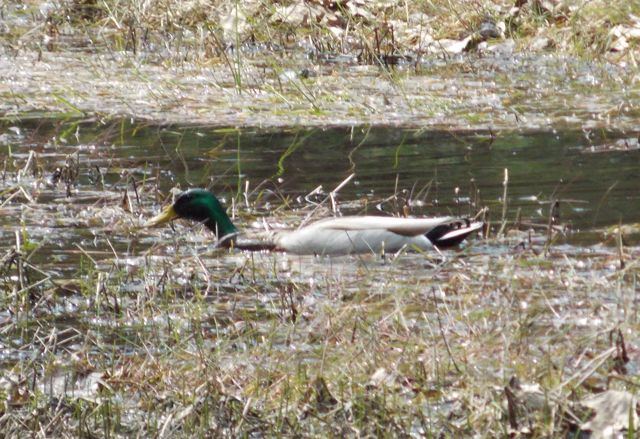 The ducks were next to my house. The female flew away.