Wildlife
Part 4
After photographing the geese on Tuesday, they were not to be found on Wednesday or Thursday. On my way to my mailbox, I checked the beaver pond. There were no geese. I started walking toward the road and came upon four geese and four goslings headed toward the pond. When they saw me, the geese nudged the goslings to move faster. They reached the water much sooner than I did. Initially, I only saw two geese and one gosling, so I started to photograph. As noted before, photographing these geese exceeds my skill and capability of the camera. I am more interested in the content of the photographs than their quality.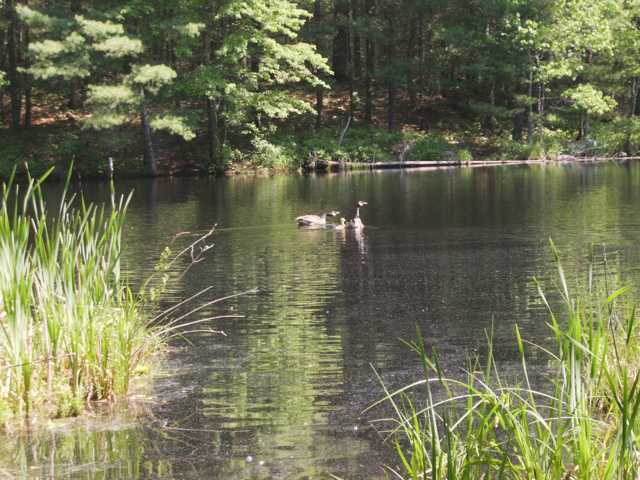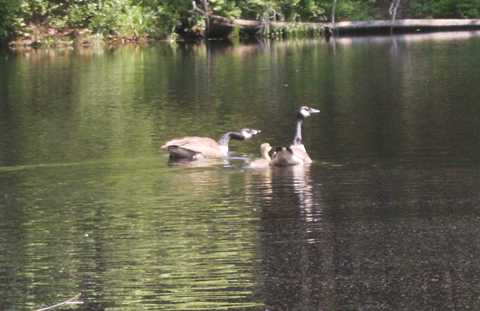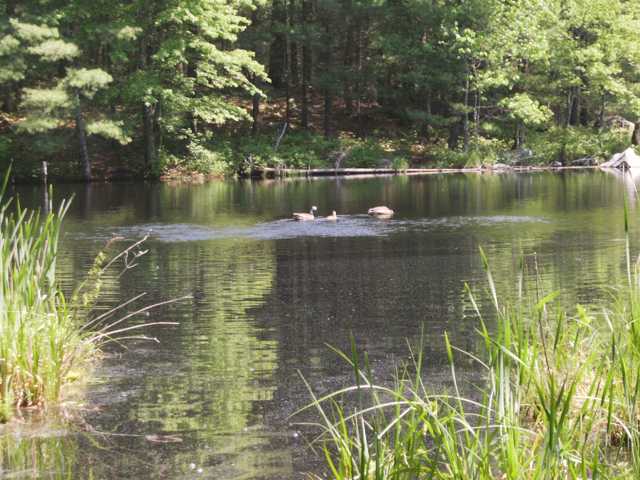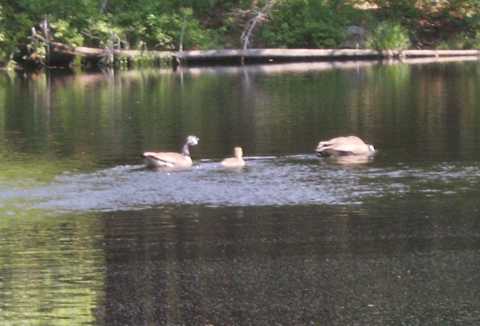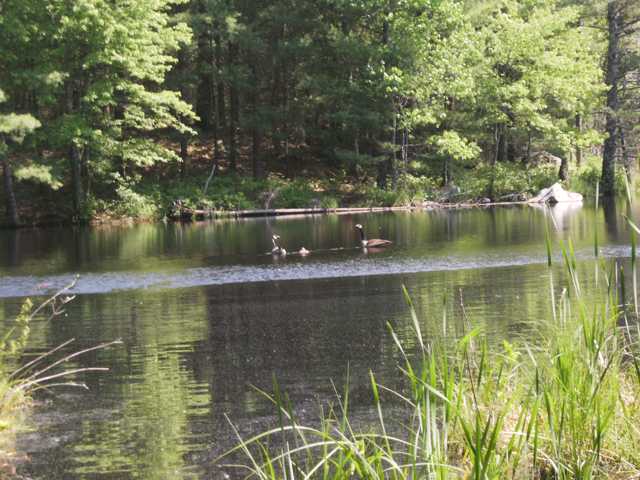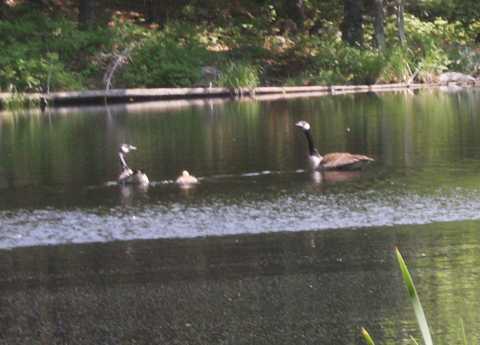 After taking the photos of the small family, I noticed the family of four from my pond and started to photograph them.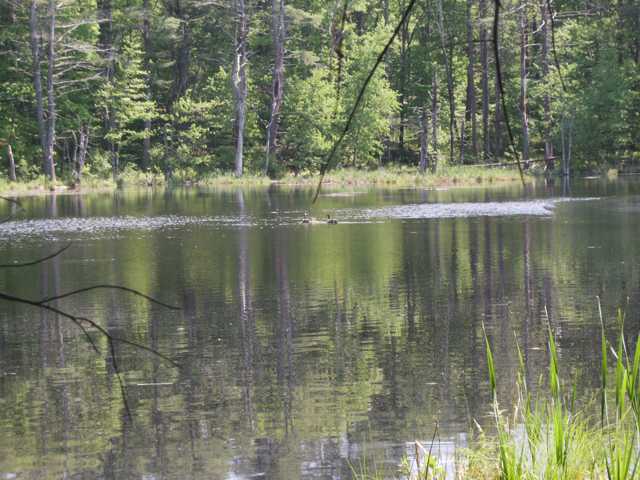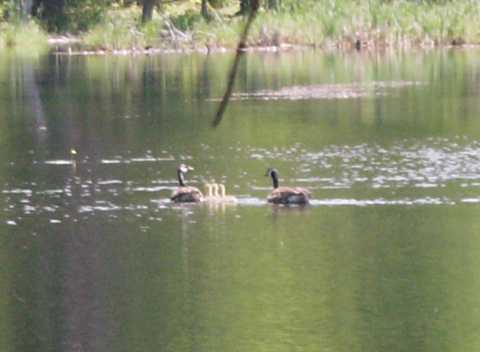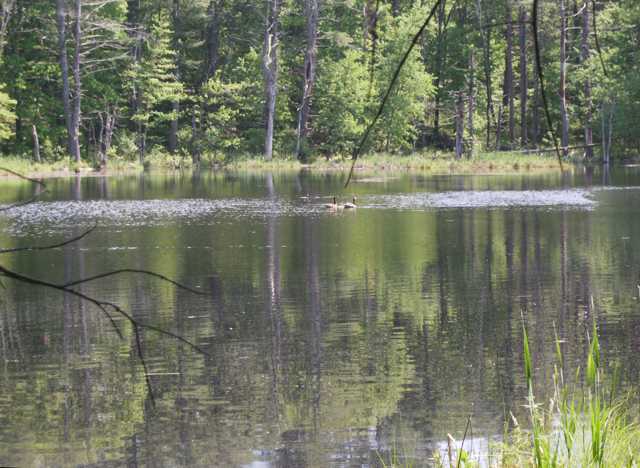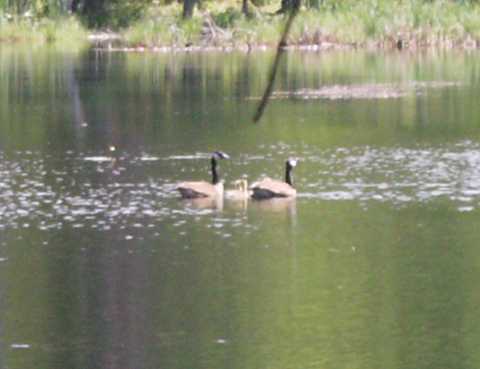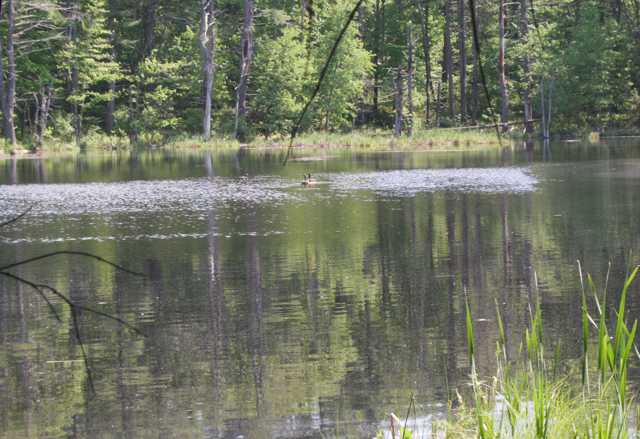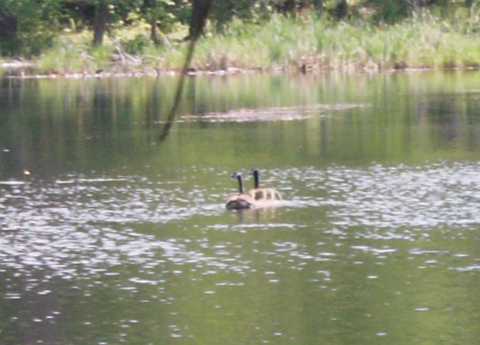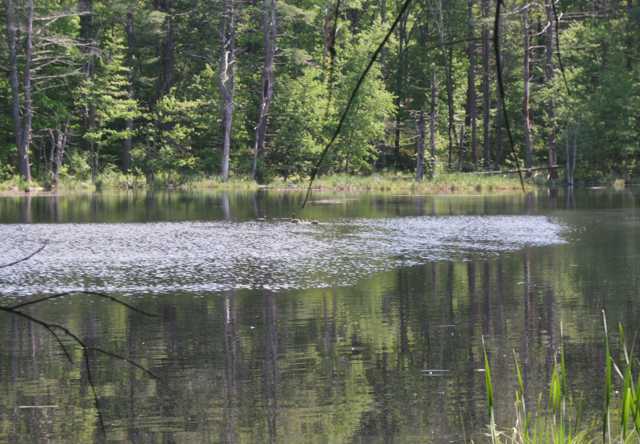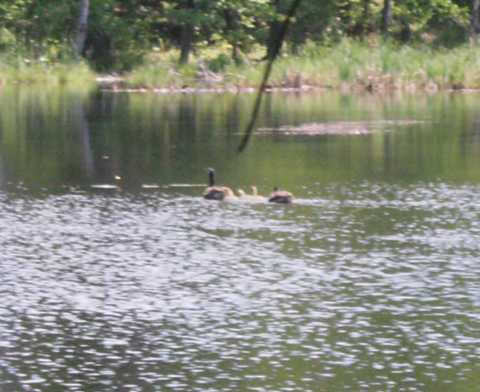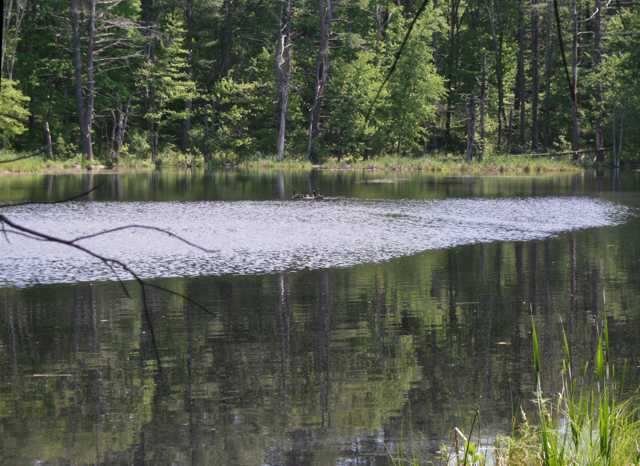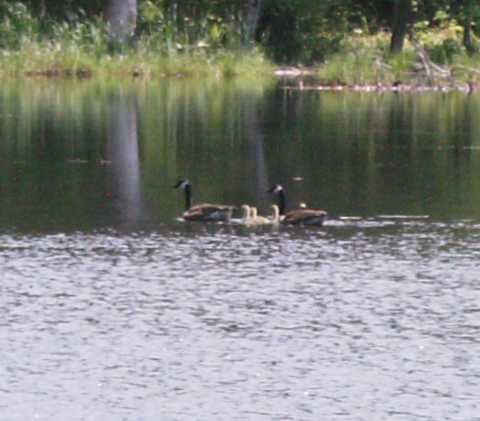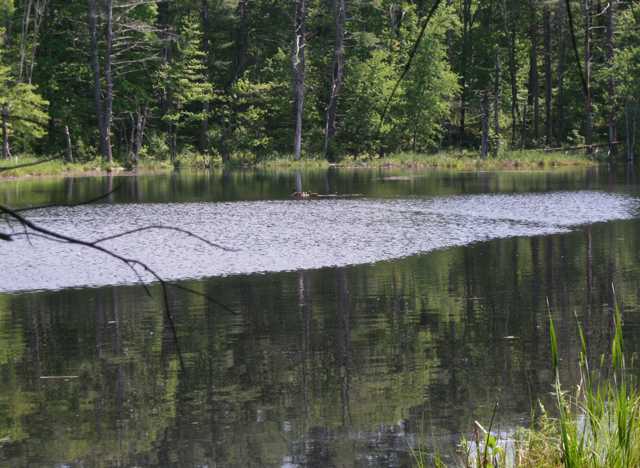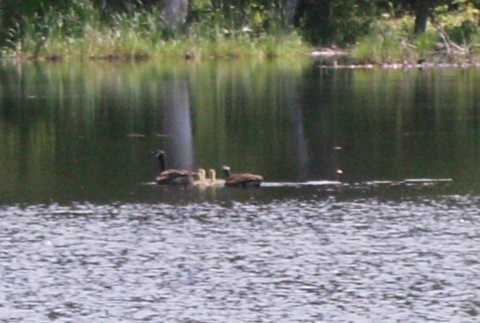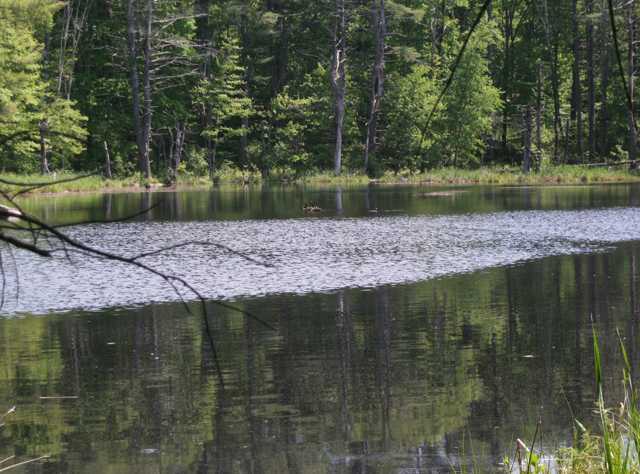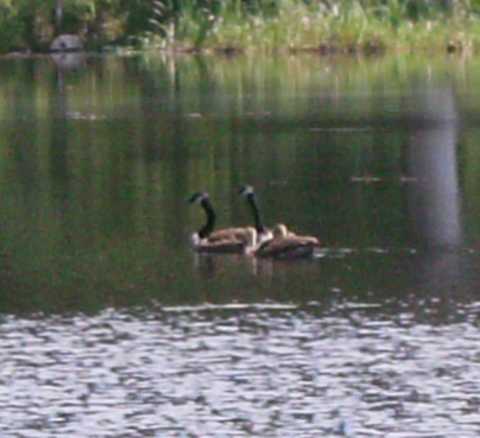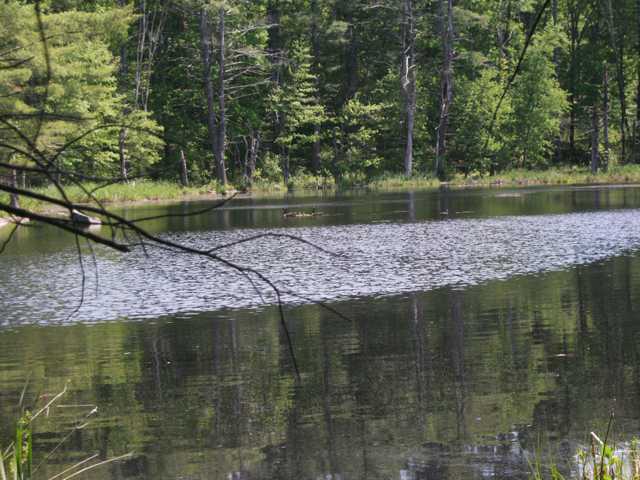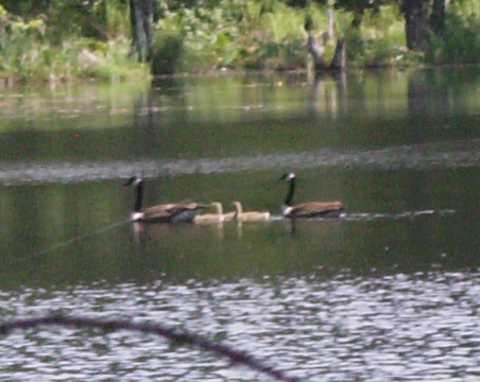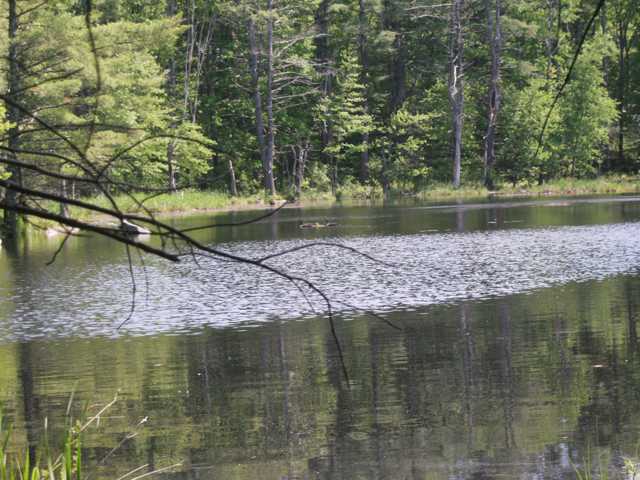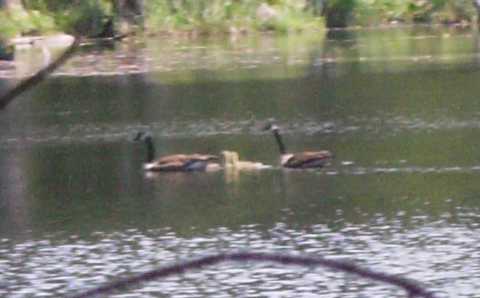 Eventually, they reached the shore on the other side of the pond.